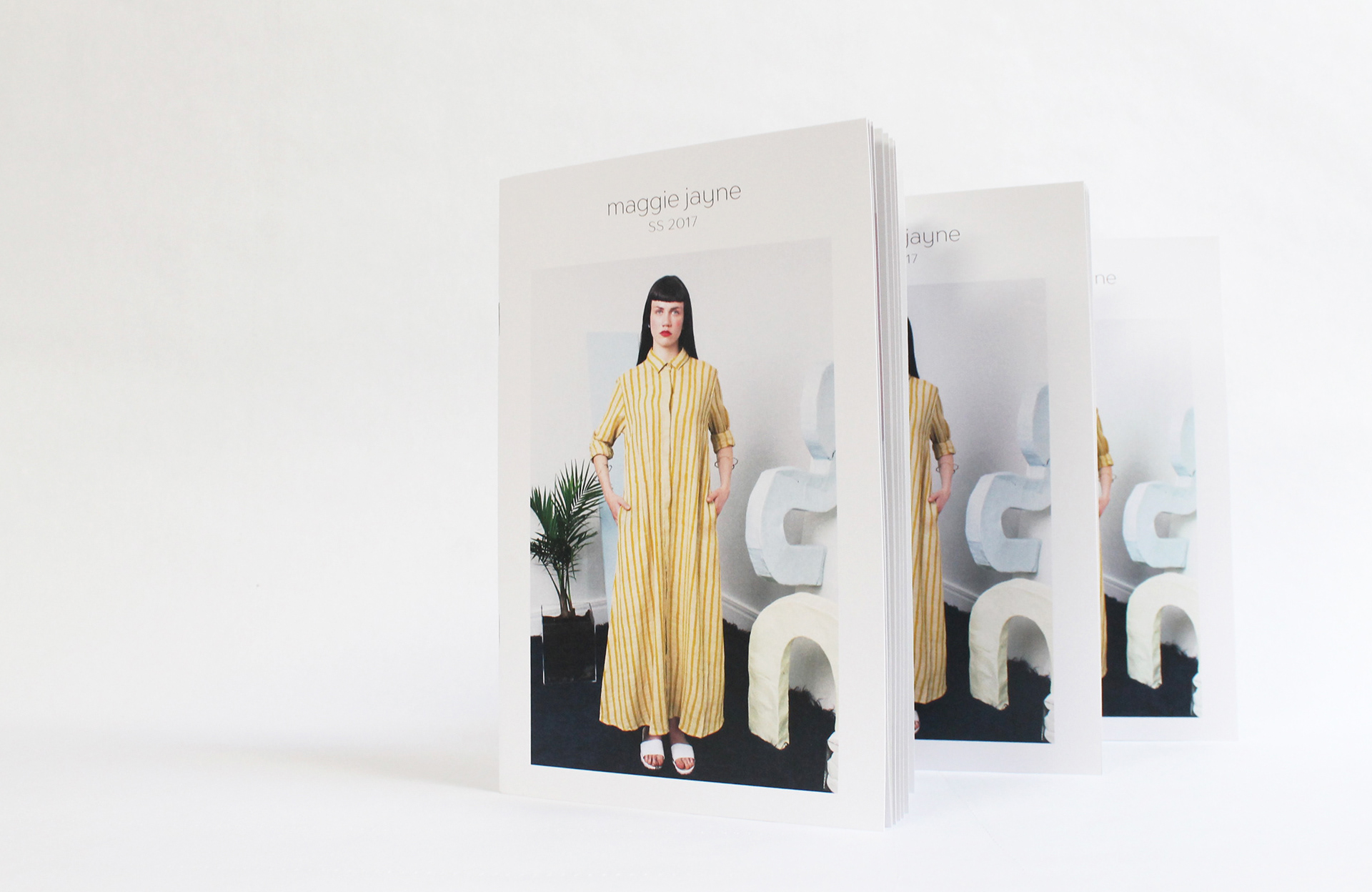 Maggie Jayne is an emerging clothing line produced between Halifax, Canada and India.
It explores variations on clothing traditionally associated with work and school, and the utilitarian nature of uniforms.  The garments are a playful combination of contemporary silhouette and traditional Indian textile. 
This fall, Maggie Jayne participated in the Capsule Show in New York for upcoming designers and I had the pleasure of designing brand materials such as catalogue books, accordion fold brochures and business cards to embody the clothing line's unique character and aesthetic.