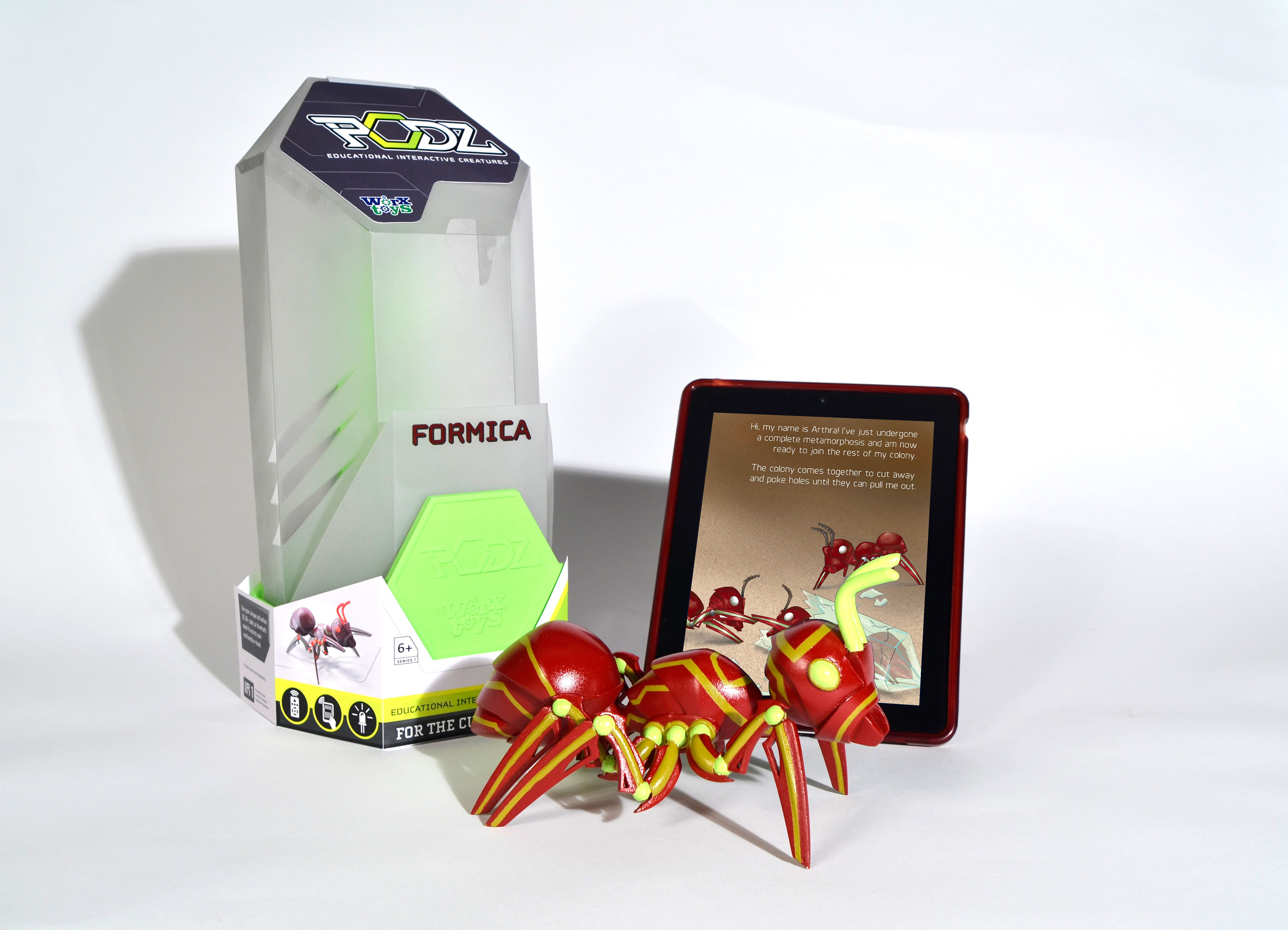 A collaborative design project for Worx Toys.

The PODZ series of educational interactive creatures are inspired by the unusual, distinct attributes of Arthropods. For children ages 5-13 years old.
PODZ toys
include a multimedia e-book that integrates audio speech and pronunciation of pages or terms. This ebook is accessed via QR Code, activation code, or bluetooth contained within each PODZ creature. The first book for each PODZ creature presents a narrative that introduces kids to life cycles, interactions with other creatures, symbiotic relationships and anatomy. Throughout the narrative, unique features of each PODZ toy is introduced to the user through WORX code buttons.