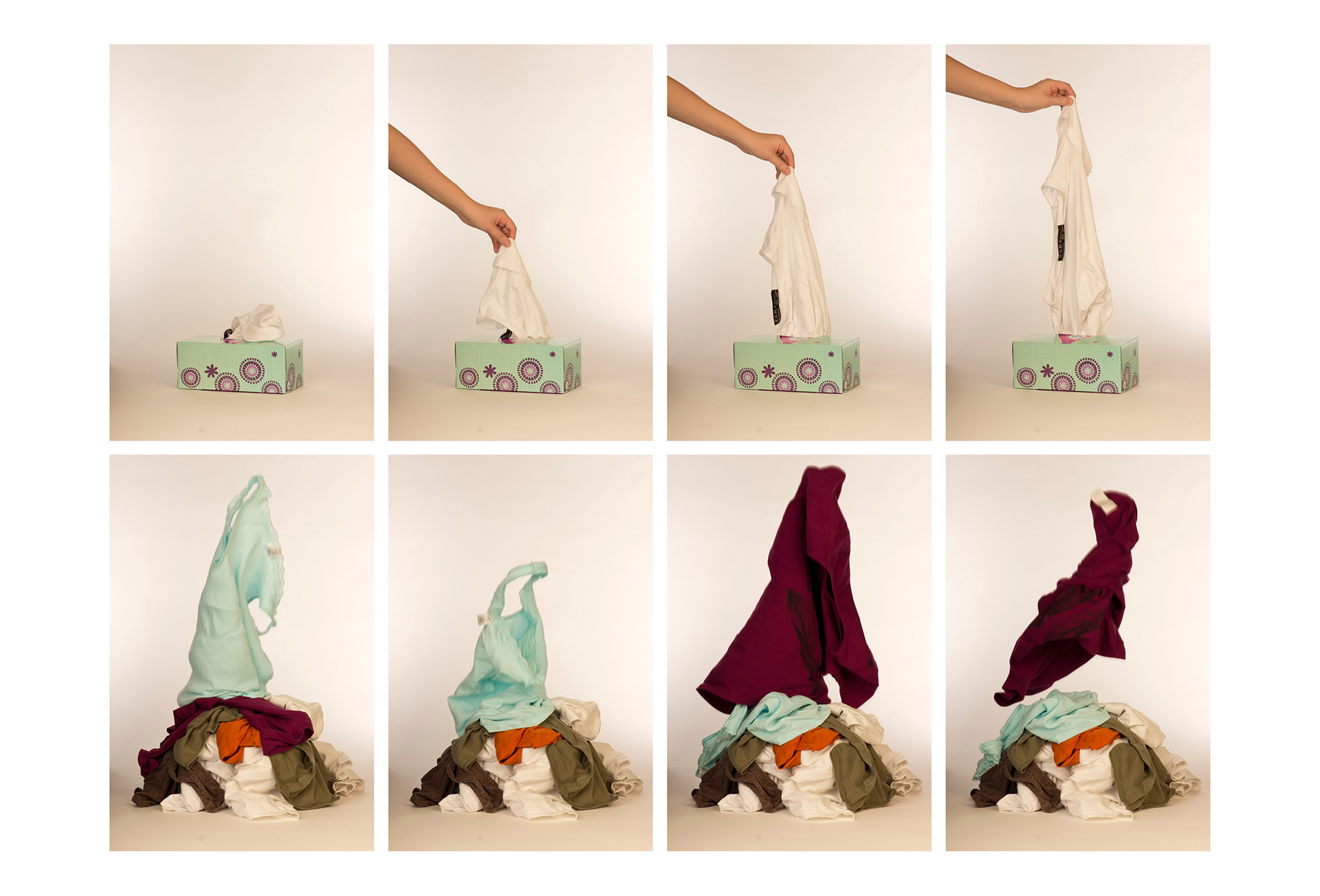 "
Garments are sold as product but should be lived as process. They ought to be treated as structures for life to unfold in.
"  
—Kate Fletcher,
Sow to Sew Conference, Halifax 2013
This poster was inspired by the quote above from a conference I attended on ethical and sustainable garment industry practices. I aimed to illustrate our current fixation with fast fashion and our almost "disposable" treatment of clothing today by likening it to the quick one-time use of tissue paper.  

This poster was completed in collaboration with Simone Uriartt (photography).